Why Bohol Top Restaurants? When it comes to food, the Philippines takes pride in its diversity and of course, in taste. That's why Bohol, just like the other provinces, is also home to a lot of great restaurants that boasts mouthwatering dishes that you'll surely go back again for more. This article would be too long if I list down everything so I'll just list down TripAdvisor's top ten restaurants in Bohol.
Oasis Resort Restaurant

This restaurant is a complementary feature of the Oasis Dive and Beach resort. It offers a wide variety of cuisines, both local and international. One of the things the reviewers liked about this restaurant is the fact that they use fresh ingredients – fish that just got caught in the sea for example. The staff of the restaurant are also well-versed in catering their guests, so not only will you gome home on a full stomach, you'll also go home feeling like you've been pampered to the fullest.
Gerarda's Restaurant

If you're looking for a good place to eat in Tagbilaran City, then pick this one. You can never go wrong with TripAdvisor's no.1 pick for the best restaurant in the said city. The Gerarda offers Filipino cuisines for its clients. And though it can be a bit costly just like the previous restaurant, you'll see afterwards that every penny you spent is totally worth it.
Bohol Bee Farm Restaurant

This is another great restaurant found in Panglao Island and they mainly focus on organic food among other cuisines. You can eat grilled chicken here and have organic ice cream with a malunggay flavor. Not only is it delicious, it's good for your body too.

Sunset Grill/ Cafe Restaurant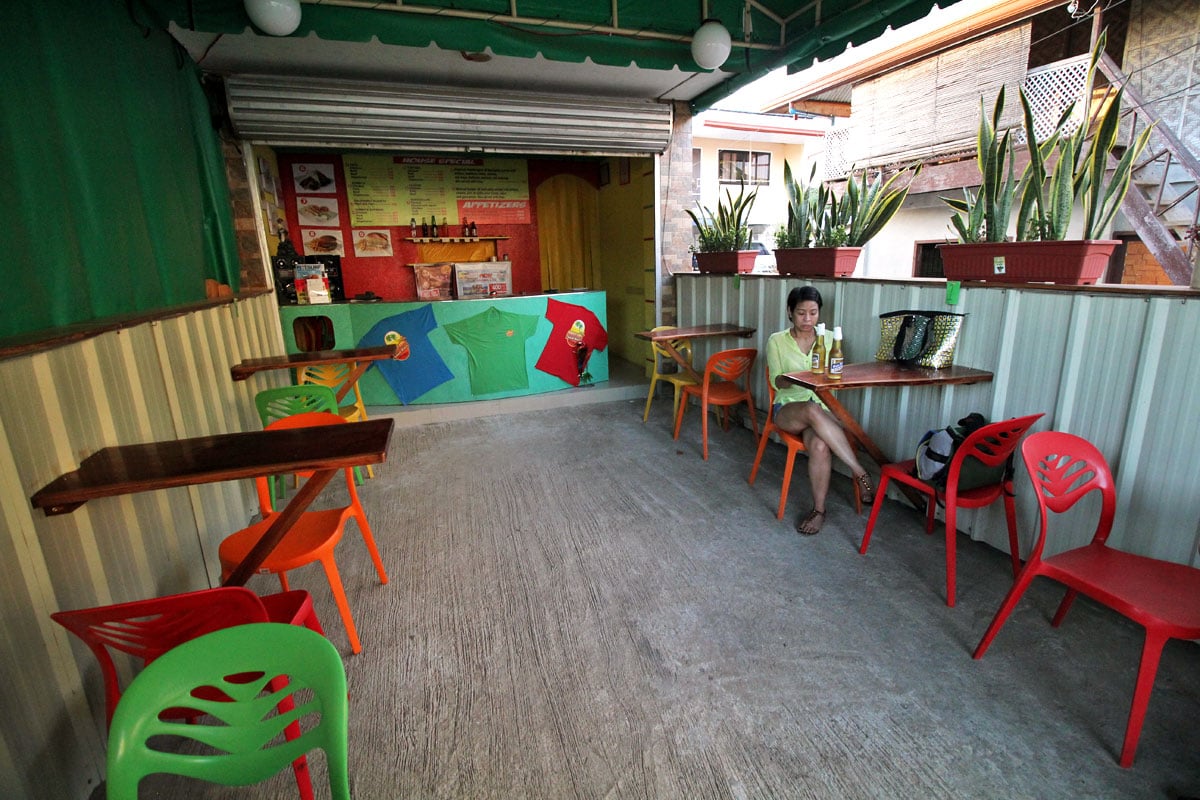 If you've suddenly got  a craving for nachos and tortillas, then you might want to have to take a bite at the Mexican food that this restaurant offers. They serve a variety of these cuisine like the burritos and chicken fajitas among others. The restaurant is also found in Panglao Island – a perfect place to take a detour if you planned on scuba diving the reefs in Panglao.
L'Elephant Bleu Restaurant

Let me tell you this beforehand – the rest of the restaurants to be listed down are all from Panglao Island. This is pretty great as it gives you a lot of food choices when you visit this place. This restaurant in particular, has mouthwatering French themed cuisines. They don't come cheap, but they'll definitely give you a taste of heavenly goodness.
 Tarsier Paprika

With the driving force of ecotourism going strong in Bohol, it's not unusual to see more business establishments to open up, especially in places of interest like Panglao Island. Tarsier Paprika is another restaurant in the area and they boast and international menu in that is completely exclusive to them. And, as you'd expect for a restaurant in the rankings, the food is simply mouthwatering.
Addiction, Beach Lounge Bar & Tapas Restaurant

Put this restaurant on your list when you visit Panglao Island as it can give you another meaning to French cuisine. It's somewhat unique as the chef incorporates a fusion between asian and french dining courses to create a perfect balance that'll surely leave you wanting for more. In addition to the food that they offer, they also provide their guests with professional scuba diving lessons.
Villa Formosa Restaurant

A mixture of the best local dishes paired with Italian delicacies – this is what Villa Formosa offers to its guests. The menu is not that diverse, but that just means every one of those cuisines listed down will be downright delicious. The the best part – you're served with food along with great customer service.
Pearl Restaurant at Linaw Beach Resort

What better way to complete your beach and diving adventures than to eat fresh seafood straight from the sea? This restaurant offers great seafood menus and other international food themes as well. This is another way to take a dip in pleasure – through your stomach.
Giuseppe Pizzeria and Sicilian Roast Restaurant

And our topnotcher? An Italian based restaurant the serves sumptuous pizza along with other menus. These circular pieces of goodness will have you going back for more. It might be a little costly, but with how these reviewers see the restaurant, I bet you'll surely love it just like they did.
Reference
http://www.tripadvisor.com.ph/Restaurants-g1673720-Bohol_Province_Visayas.html