Do you want to try our Siquijor Top Restaurants? Touring around the island province of Siquijor isn't complete without a few pit stops to have your grumbling stomachs filled. Thankfully, there are a lot of restaurants found in Siquijor that are noteworthy when it comes to taste. And TripAdvisor has a complete list of them. Below are the restaurants in Siquijor that you would gladly dine into.
Here are some Siquijor Top Restaurants:
Sunshine Restaurant
Coco Grove Beach Resort National Highway, Siquijor


This restaurant is one of the two restaurants found near CoCo Grove and it offers its international line of cuisines to its guests right in front of the beach. You can experience tasting the great food while having the waters from the waves touch your feet.
Hambilica Sea View Restaurant
Hambilica Sea View Lodge, San Juan, Siquijor

This restaurant is somewhat part of the package when you come to this place looking for fireflies. But no need to worry – the food here are top notch and would surely have you wanting for more. A small precaution though – you need to order your food earlier as they need to get the ingredients for it from the market.
Samyz Pizza Bar and Restaurant
Mabini Street, Siquijor

Despite having a "Pizza" on their name and actually serving one, the pizza is simply a side dish and not the main attraction here. The other food, mostly local based ones, are ok but if you want a really sumptuous meal then I'd suggest you go somewhere else.
Villa Marmarine Restaurant
Candanay Sur,Siquijor

This is another perfect combination of location and food. The place is located in another beachfront so I can assure you that you'll have a good time dining in with everyone while looking at the deep blue sea. As for the menu, they have a mixture of Japanese and Filipino dishes – be ready for a unique and great taste.
Royal Cliff Restaurant
Barangay Maite, San Juan, Siquijor

Just like Villa Marmarine, Royal Cliff offers the guests with delicious meals and great locations to boot. The price for their food is definitely worth it as you get to eat a combination of fresh seafood and fruit shakes – the mango shake is definitely a must try. They also have pasta and fishballs available for you.
Salamandas Restaurant
Coco Grove Beach Resort, Tubod, San Juan, Siquijor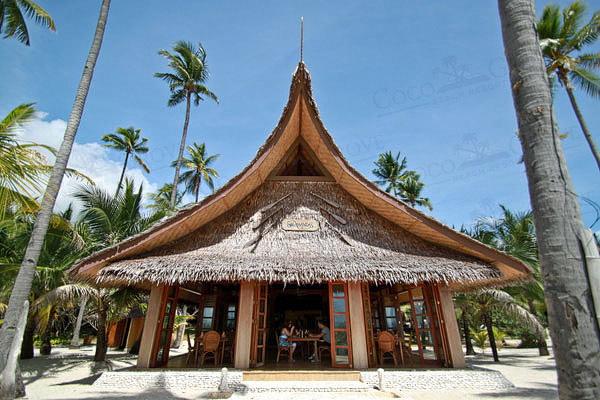 This is the second and the newer restaurant found in CoCo Grove. Though you can't complain about the food since it's really good, the price tags on its menu can leave your wallet hurting – they're downright expensive. Though if you've booked in CoCo Grove, I guess it's better to pick this one than the latter.
The Danish Lagoon Luxury Beach Resort Restaurant
H.C. Andersens Boulevard, Paliton, San Juan, Siquijor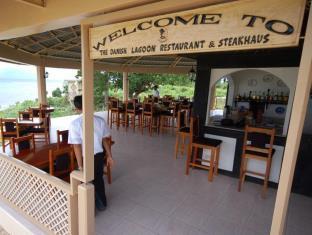 If you're looking for a delicious burger, then you've come to the right place. The Danish Lagoon offers big, well cooked, burgers at very affordable prices so it'll really leave your stomach full. However, their menu isn't limited on those meat buns – they've got red wine and other delicacies too.
JJ's Cafe Restaurant
Solangon, San Juan, Siquijor

JJ's Cafe is a popular restaurant, both to the locals and the tourists. They serve great and delicious food, though it may somewhat be a bit expensive for a Filipino restaurant. It can also get crowded at night so if you're looking for a tranquil and silent place to dine in, then this place might not be for you.
U.Story Guest House Bar-Restaurant
Paradise Boulevard, Tag-ibo, San Juan, Siquijor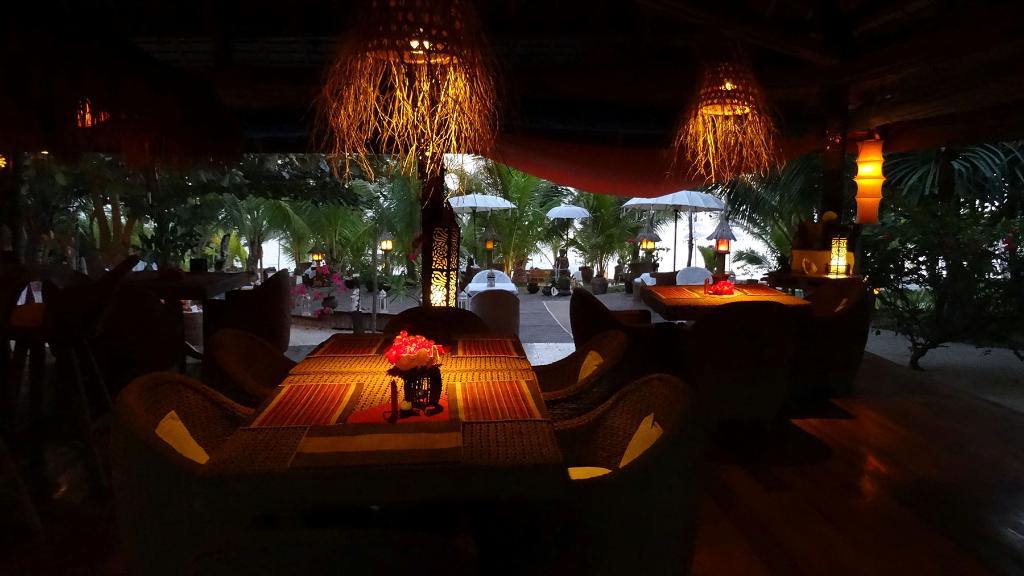 Story Guest House is one of the best places to book a night and their restaurant perfectly complements it. Their menu is a mixture of both local and french cuisine, giving you a perfect blend of both worlds. And to top it off, they're pretty affordable too.  
Erik the Viking Meat and Eat Restaurant
San Juan Market, Siquijor

Meat lovers rejoice! For those looking for a sumptuous, finger licking, dining down to the last bite, Erik the Viking's restaurant will make your wishes come true. From meat steaks to meat balls and cordon bleus, everything is cooked perfectly down to the last bite. Your orders might take a while as they are freshly cooked, however, the wait is definitely worth it.
Reference
http://www.tripadvisor.com.ph/Restaurants-g664445-Siquijor_Island_Visayas.html