On December 5, 2020, Vallacar Transit Inc. (VTI) reappoints Leo Rey Yanson as the chairman of the board and president during their firm's annual stockholders meeting at its principal office in Barangay Mansilingan, Bacolod City.
Founded in 1968 by Ricardo B. Yanson and his wife, Olivia Yanson. The VTI is the biggest bus company in the Philippines that began with the purchase of one jeepney unit and with effort grew to become a jeepney-assembly business.
Now, Vallacar Transit Inc. has become a large umbrella corp that holds the Ceres Liner, Ceres Tours, Sugbo Transit, Sugbo Tours, and VTI brands. They are sub-divided by bases located mainly in Bacolod, Iloilo, Dumaguete and Cebu.
During their meeting, it was released that Olivia V. Yanson, Leo Rey V. Yanson, Ginnette Y. Dumancas, Charles M. Dumancas, Anita G. Chua, Arvin John V. Villaruel and Daniel Nicolas Golez were re-elected as members of VTI's Board of Directors.
Along with the election of the directors, the Board held an organizational meeting wherein Leo Rey V. Yanson was re-appointed as Chairman of the Board and President of VTI, while Olivia V. Yanson was re-appointed as VTI's Corporate Secretary and Treasurer.
But although stockholders Roy V. Yanson ("Roy"), Ma. Lourdes Celina Yanson-Lopez ("Celina"), Ricardo V. Yanson, Jr. ("Ricky"), Juan Manuel Lopez, and Ma. Susan F. Yanson were sent notices to participate in the meeting, they were absent.
The reason for their nonattendance is suspected to be because Roy, Celina, and Ricky are hiding abroad as fugitives together with their sister Emily V. Yanson ("Emily").
The siblings already have several outstanding warrants of arrests issued by the courts of Bacolod City for being involved in carnapping and qualified thefts. And just recently, a warrant for Emily has been issued for crimes of Perjury and Falsification of VTI's General Information Sheets (GSIS). The reason behind these illegal activities is to claim their majority ownership of VTI.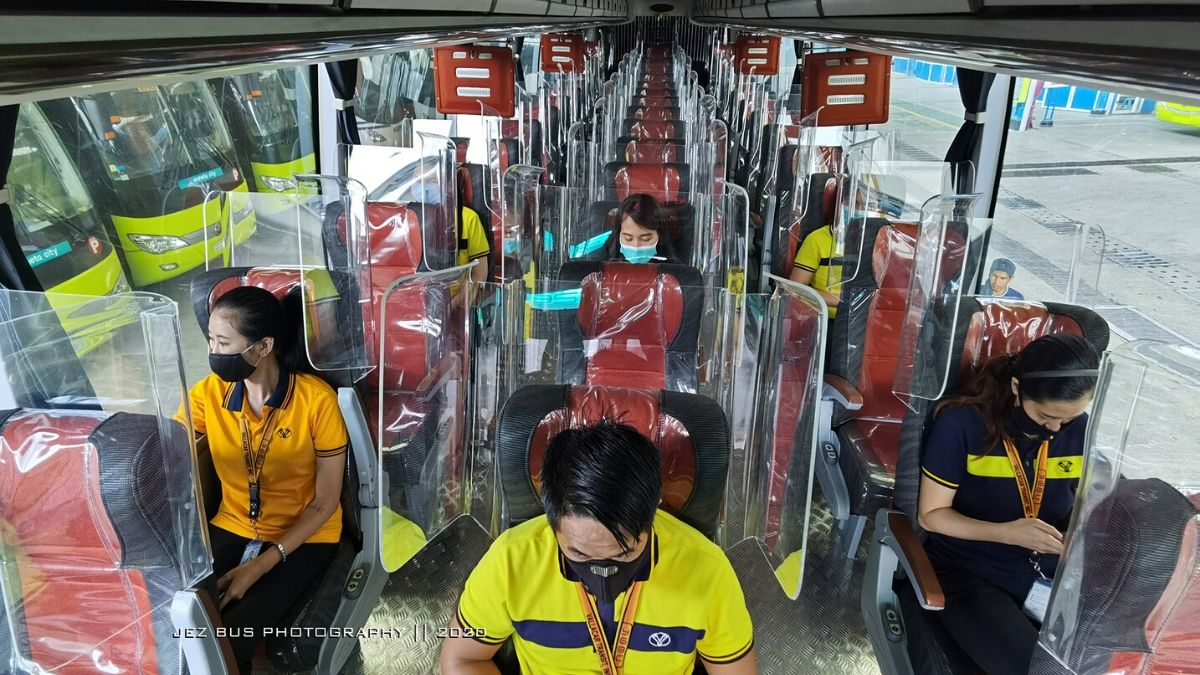 However, despite these unfavorable circumstances in the VTI's management for the past two years. VTI continues to remain resilient by continuing to be steadfast in its goals to serve the Filipino people.
VTI is still headstrong in pursuing its mission to help alleviate the burden of every Filipino by providing safe and quality transportation to everyone.
The newly appointed Board also shared how they are excited to see how they can go past limits and boundaries in order to provide exceptional and quality transport to every Filipino despite the challenges provided by the pandemic.