John Arcilla, an award-winning international actor who has played a number of legendary roles, including Heneral Antonio Luna during the film Philippine revolution, has just won the "Best Actor Award" at the 78th Venice International Film Festival in Italy. 
John Arcilla won the Volpi Cup for Best Actor
The Volpi Cup for Best Actor is the highest award presented to actors in the competition named after Count Giuseppe Volpi di Misurata, the Venice Film Festival's founder.
Just this Saturday, September 11, 2021 in Italy, Filipino Actor John Arcilla made history in the Philippines and around the world as he joined the league of some famous Hollywood actors such as Brad Pitt, Willem Defoe, Joaquin Phoenix, Sean Penn, and other 73 great actors around the globe,  as he bags the Volpi Cup for Best Actor during the 78th Venice International Film Fest.
READ ALSO: Filipina Professional Golfer, Yuka Saso, Won the First Ever Gold Medal for the Philippines
The 208-minute crime drama is a sequel to the hit film "On the Job" (released in 2013). The plot follows journalist Sisoy Salas (John Arcilla) as he investigates the disappearance of his colleagues and Roman Rubio (Denis Trillo), a prisoner temporarily released from prison to carry out executions.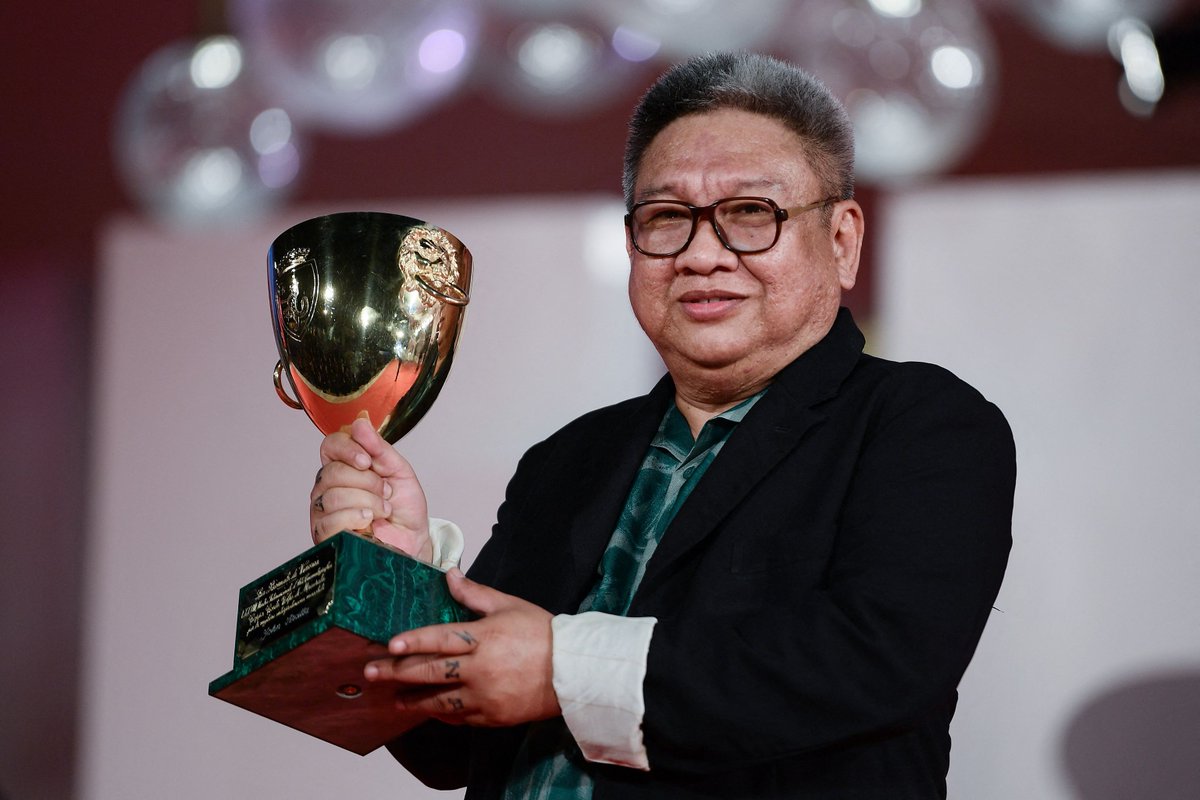 On behalf of Arcilla, Erik Matti who directed the movie attended and accepted his trophy  in the northeastern Italian city with cast member Dennis Trillo. Erik Matti is over the moon as he evidently posted on his Instragram account, saying—  It's one heavy piece of cup! Congratulations!!! You deserve it! (John Arcilla)
Arcilla also shared his entire acceptance speech on his Instagram page, "What a Cup full of Life– This Volpi Cup is such a symbol of a milestone in my work as an actor. It fills my cup of life with full of blessings. This most prestigious award I received today lifts up my spirit to the heavens and I am transforming this joy.
Send your greetings and appreciation to our multi-awarded John Arcilla as he won the Best Actor Award! Mabuhay ka!