Do you want to read some Negros Oriental Travel Guide? Negros Oriental Occupies the south-eastern half of the island of Negros, with Negros Occidental comprising the western half. It has a total land area of 5,402.30 km2.
The province is characterized by low, grooved mountain range which mostly lie close to the shoreline. Negros Oriental faces Cebu to the east across the Tanon Strait and Siquijor to the south-east. The Sulu Sea is its border to the south.
From the wonderful locals to the fantastic tourist getaways as well as the great food and incredible diving spots; Negros Oriental surely has it all for you.    
TOP HISTORICAL SITES TO VISIT IN NEGROS ORIENTAL
DUMAGUETE CATHEDRAL

Dumaguete City – Negros Oriental's oldest stone church, built in the 17th century, is the seat of the Dumaguete Diocese. The Mass to celebrate the liberation of the Province from the Spanish on November 24, 1898 was held in its grounds.
CENTRAL AZUCARERA DE BAIS

Bais City – Negros Oriental's industry pioneer, established in 1918 by the Compania General de Tabacos de Filipinas (Tabacalera) as its sugar mill in the Philippines.
SILLIMAN HALL

Dumaguete City – A relic of American architecture assembled in 1903, now the oldest structure on campus, houses an ethno-anthro museum with archaeological artifacts dating as far back as 2000 years.
CAMPANARIO DE DUMAGUETE

Dumaguete City – Negros Oriental's most popular landmark, build as a lookout tower to warn locals of impending raids by seafaring marauders. The first two levels were completed in the 1760's, with upper levels added around 1870. Buttresses keep it earthquake-proof. The belfry's biggest and also oldest bell is dated 1818.
TOP NATURAL WONDERS TO VISIT IN NEGROS ORIENTAL
APO ISLAND

Dauin – A 72-hectare volcanic islet about 5 kilometers off its mother town of Dauin. It is known for its white pebble beaches and a marine sanctuary, and dubbed as "one of the ten best dive sites in the world."
WHITE SAND BAR

Manjuyod – A 7-kilometer stretch of premium white sand that disappears during high tide. A swim-and-sunbathing stop for dolphin and whale watching tours.
DOLPHIN AND WHALE WATCHING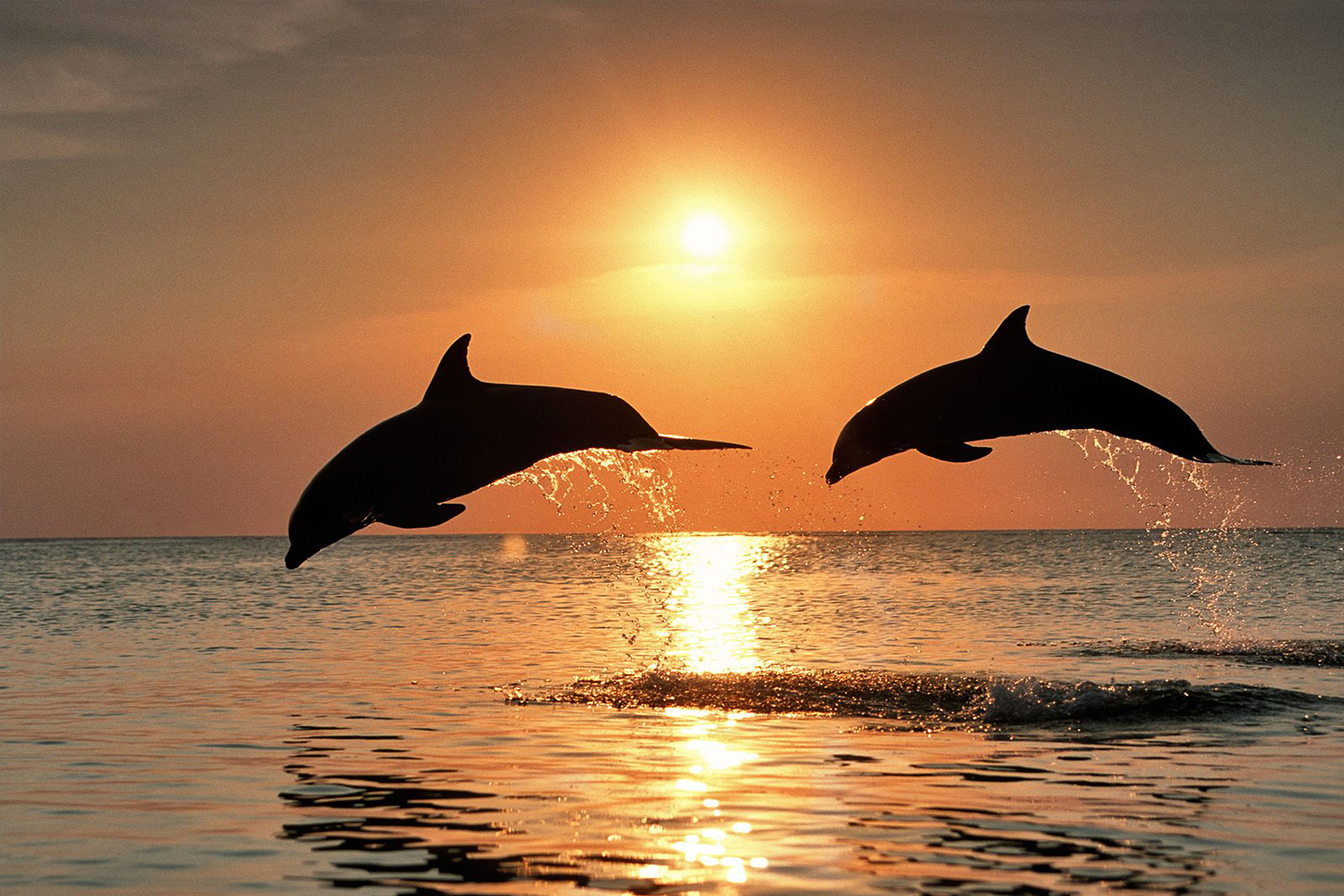 Bais City – One of the best known operations of its kind in the country takes you on a cruise, with lunch on board, to view dolphins and pygmy sperm whales on Tanon Strait
MABINAY CAVERNS

Mabinay – The "Cave Town of Negros Oriental" reportedly has over 400 caves though only a few have been explored.  A Dutch-Belgian expedition identified Odloman, at 8,870 meters deep, as the second longest in the Philippines.
CASARORA FALLS

Valencia – A  single column of roaring water plunges 100 meters into a bathing pool amidst boulder-strewn picnic spaces surrounded steep rock walls. Rugged trails and 300 concrete steps lead to this most popular of Negros Oriental excursion sites.
NEGROS ORIENTAL'S FINEST PRODUCTS
BODBOD SA TANJAY

A local variation of the Philippine suman, is best savored with tsokolate and ripe mangoes.
Photographed by Bhong Yangco.
PANDA FRIED ICE CREAM

Luscious vanilla, ube, pandan and choco ice cream wrapped in dough and fried! A much-sought-after delight of locals and visitors alike.
SILVANAS

A blend of mouth-watering maringue, nuts and other choice ingredients wrapped in rich butter cream.
TALK THE TALK: BISAYA LINGO
Yes – Oo
No – Dili
Stop – Para
Please – Palihug
Good Morning – Maayong Buntag
Good Afternoon – Maayong Hapon
Good Night – Maayong Gabi-i
How are you? – Kumusta?
How much? – Tag pila?
What time is it? – Unsang oras na?
Thank you- Salamat
Where is the (location)? – Asa dapit ang (location)?
Delicious – Lami
I'm hungry! – Gigutom ko!
Breakfast – Pamahaw
Lunch – Paniudto
Dinner – Panihapon
Let's eat! – Mangon ta!
Left – Wala
Right – Tuo
What's your name? – Unsa'y pangalan nimo?
THE ART OF TRAVEL: TIPS FOR THE PHILIPPINE TOURIST
Be Light As A Feather – Limit the things you carry with you throughout the trip. Most of the things you might require are easily available upon arrival. Just bring basic traveling necessities and your own special personal needs.
Dress Free – Casual dress is appropriate all year round in tropical Philippine weather. It is especially ideal to wear clothing in light cotton fabric.
Be A Cub Scout – It is a good idea to use a belt bag to put your money, passport and other valuables when on the road rather than a bag for safety purposes. Also, make sure to bring photocopies of your passport and tickets just incase.
Have An Eagle Eye – Be aware of where you leave your bags and other valuables in public places. It might be safer to leave them in your hotel safe.
Don't Be Afraid – Filipinos are very friendly and welcoming people. Don't be afraid to smile and start conversations with them.
Are you satisfied with our Negros Oriental Travel Guide? Feel free to comment here below and let us know.
Enjoy your visit and Mabuhay

Negros Oriental Province
Tourism Office
(035) 225 – 1825
Dumaguete City Tourism Office
(035) 225 – 0549
IMPORTANT NUMBERS TO REMEMBER FOR A WORRY-FREE VACATION:

Police 116 / (63-35) 225 – 1766
Fire Station      225 – 3445
Bureau of Immigration (Cebu Office)
(032) 345 – 6442 / 43