Entrepreneurs have a lot in mutual: They are purpose-driven, goal-oriented, and would take risks at any cost. These are all excellent qualities to have thus a lot of millennial entrepreneurs put everything into their business neglecting their own health.
Entrepreneurs can be considered some of the busiest people in the planet. And because there is so much to do with so little time, they could be a little distracted.
With all the productive routine, what must an entrepreneur do daily to be healthy?


Ok, let's start! Here's the list:
1. Have enough sleep

Familiar of the term "Sleep is for the weak"? It is a myth that entrepreneurs are the ones who don't sleep. But it is undeniable that a lot of entrepreneurs get burned out. Have you ever felt so tired and frustrated about yourself and you just oversleep and wake up still so tired? How about you slept well and you wake up early feeling good about yourself? There is a big difference when someone is well rested or not. Sleep is a key component of any recovery process. Thus, it is worth prioritizing.
A lot of entrepreneurs with a very busy routine thinks that 7-8 hours of sleep is not an option. While some thinks that it is not contributing to the success of their business. In an article in Forbes by Neil Patel, getting enough sleep is a top entrepreneurial habits.
2.  Excercise Daily

Exercise is beneficial to everyone. Here are the benefits of exercise:
Lose or maintain healthy weight
Reduce risk of diseases
Increase energy
Improve brain power
Reduce stress
Sleep better!
The number one excuse of entrepreneurs for not working out is that, even if there is  time in the world, exercise would still be difficult. Aside from the awkward moments and rushing off to do thing for the business, there is also muscle sores. But take note, it is only temporary. It is important to do exercise to increse brain function. Thirty to forty-five minutes per day of exercise is enough than not do exercise at all.
In an article in Entrepreneur.com, an entrepreneur himself shared as to Why  Exercising is a Higher Priority than his business . He said that "I start pushing workouts off, I'll start missing workouts, and once I start missing workouts, I'm close to stopping workouts altogether."
3. Eat Healthy

Food's another thing that shoud not be neglected in an entrepreneur's daily routine as it fuels the body. To eat a truly healthy diet, one should know what it is eating. You are what you eat, says a quote.
And the question goes on, how to start? What should be eaten first? First things first: Fruits and Vegetables. Whole foods, nutrient-dense, and all-natural food are the best that includes: organic fruits and vegetables, grains, nuts, seeds and legumes. When buying packed food, make sure that it is non-GMO.
But before anything else, starting off is a big decision and dedication. One should learn why there is a need to change the eating habits. Remember to start small, be kind, and enjoy the process. This doesn't mean that one should deprive themselves. Oh, no. Reward yourself when you needed to. Eat what you crave but not too much. Do not go beyond the limits of unhealthy foods.
4. Have "me" time

Why is it important for entrepreneurs to have a time for themselves? To meditate. Meditation is not just for hippies, it also helps entrepreneurs. Why?
It helps to release stress.
"Me" time is also detachment from a lot of things to do in the business. Its benefits includes the following:
Developing creativity
Aggregate productivity
Effectively working through problems
To understanding oneself
Enhancing relationships
A lot of entrepreneurs invest their time for themselves, and it is not a definition of being a loner.
5. Observes Water Therapy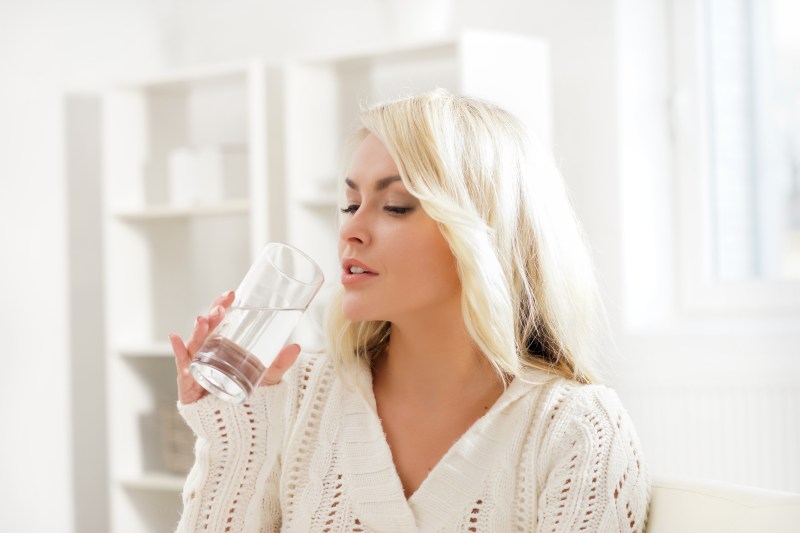 Water therapy is a good thing for entrepreneurs so as to avoid illness and exhaustion from work. It is also important to drink water to avoid dehydration.
Use this trick: Frequency is better than volume. The more you drink water frequently, the better. Drinking a liter of water one time could lead to bloating, which is not recommend.
It is better to drink filtered water than tap water. If you find your water to be boring and not tasty, try adding some citrus fruits, or mint leaves.
6. Interacts With People

Social interaction is something that humans needed to do. No one is an island. Familiar of that saying? Entrepreneurs need to talk to people. It is vital for the business to expand. Networking with people can be of great advantage to any business. A business could get referrals from that alone.
Always try to make an effort to interact with people. Say for example, you chat someone online. But nothing beats  talking someone upfront. Don't burn yourself with work. You are not a robot nor a zombie. Speak!
7. Drinks coffee or Tea Moderately

An article in Diffen, states that antioxidants from coffee and tea have been associated for fighting diseases or enhancing health.
Both can be re-imagined to make something old new again, much the way entrepreneurs continually hone or improve themselves and their business. It is also recommend that coffee or tea should be taken early in the morning as it allows anyone to start their day with energy.
8. Have Good Hygiene

Showering, brushing your teeth, doing your hair and putting on clean clothes every day may not sound very significant, but good self-care plays a factor in being healthy. Simply doing all those things marks the one is caring for his or her body. It is a crucial element in staying physically healthy.
Good hygiene is an essential way to improve self-esteem. And self-esteem is very important to entrepreneur especially that they have to interact with different people. It is also a good sign of personality development. Come to think of it, when an entrepreneur takes good care of him/herself, how much more his or her business?
9. Completes Daily Priorities

Does your life have purpose and direction? Do you set out to achieve and accomplish things daily? Entrepreneurs should avoid procrastination. Things are favorable that business people spend their time working towards something they really give value. Accomplishing goals allows you to feel like a powerful and successful person. This perceived control over life builds good mental and emotional health.
Anyone would really feel productive at the end of the day especially if they did what is there in their to do list. Besides, if those work will be done tomorrow, chances are, there would be a pile of work.
10. Pays Attention

Paying attention to details is important. It improves performing tasks with accuracy. It also prevents errors.  Over-all details contributes to overall efficiency and success in the business.
It also makes a positive impression especially the part where you meet a client or potential business partner for the first time. It is a foundation for building professional and personal relationships. Noticing to details also helps individuals recognize common interests and opportunities for collaboration.
These are just ten of the highly recommended health rituals that entrepreneurs do daily. Note that this will not be effective unless practice otherwise. Practice makes perfect.