Technopreneur comes from the word technology and entrepreneurship combined. According to a blog, it is a simple entrepreneurship with a process of merging technology prowess and entrepreneurial talent and skills.
A person who introduces new products and services, by creating new forms is called a technopreneur. A Technopreneur is someone who distinguishes an opportunity and builds an organization to pursue it. An entrepreneur who undertakes risks that has the chance of profit. Technopreneurs distinguishes themselves through their ability to accumulate and manage knowledge, as well as their ability to mobilized resources to achieve a specified business or social goal. Now, let's talk about the 18 World-Class Filipino Technopreneurs and Startup Owners to Inspire You.
1. Diosdado "Dado" Banatao, Monstron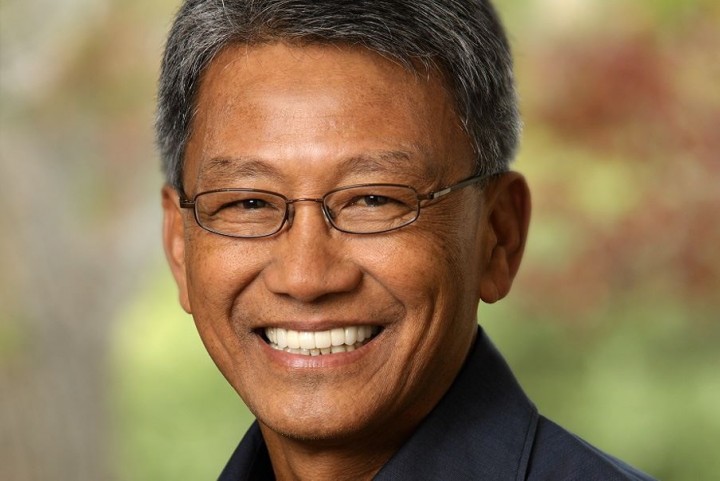 Dado Banatao is a popular name in Filipino success stories and technopreneurs forums. He was born in Cagayan Valley Province, a place where the landscapes of the farm are visible. His father is a rice farmer and housekeeper. He then went to Ateneo de Tuguegarao and at an early age of 15 pursued college education at Mapua Institute of Technology, where he graduated cum laude with an Electrical Engineering degree.
After accomplishing a degree at Mapua Institute of Technology, Dado went to the United States and worked while enrolling in a graduate study program at the University of Washington. He also pursued a Master of Science in Electrical Engineering and Computing Science at Stanford University.
Dado was also fortunate for spending time with engineers and professors at Homebrew Computer Club, including the legendary Steve Jobs and Steve Wozniak.
Dado was popular for having invented two of the foundation technologies in every Personal Computer (PC) until today. The Chipset and the Graphics Acceleration architecture. He also founded technology start-ups during his time. Mostron was one of them. In 1993, was the S3 considered the most profitable company in the world. During 1996 was Chips & Technologies, which later that year he sold to Intel.
At present, he is in partnership with Tallwood Venture Capital, a venture firm focused on semiconductor technology solutions for computing, communication, and consumer platforms.
2. Joey Gurango
In an interview, Joey shared his back story of how he had to go through bankruptcy and the loss of programmers. His first real business was pizza delivery. His first IT business was Macintosh.
That is when Joey was known in the field of IT, forming and running successful software companies. He founded several companies during the 90s including Match Data Systems (MDS) USA in 1987, MDS Philippines in 1991, and MDS Australia in 1996. He also sold MDS to Great Plains Software, which was bought by Microsoft in 2001. Joey has co-founded several other software start-ups such as SPRING.ph. Joey served as the Asia Pacific Regional Director for Microsoft Business Solutions before he left to form his own Gurango Software.
He is currently the CEO of Gurango Software, a global provider of Human Capital Management solutions. It is hailed as the most successful Microsoft Dynamics partner in the Philippines. He was also appointed President of the Philippine Software Industry Association. Currently, Joey also sits as one of the Directors at Xurpas Inc . and as Managing Director of Kation Technologies.
Joey's IT advocacy is to grow the Philippine software products sector to become a major contributor to nation-building.
3. Orlando Vea
Orlando was raised by a civil servant (his father) and a retired school teacher (his mother). He graduated from the University of the Philippines in 1970 with a degree in A.B. Economics, cum laude.
Orlando B. Vea was appointed Chief Wireless Advisor of SMART. Until his appointment, he was head of the PLDT Group's media and content businesses as President and CEO of MediaQuest Holdings, Inc, a wholly-owned subsidiary of the PLDT Beneficial Trust Fund, responsible for the Group's thrust into Mobile TV, Direct to Home TV and its initiatives toward other major mass media and new media platforms.
Mr. Vea is not new to SMART. He founded the company in 1991 and was President and CEO until 2000. He led the company during that period, from start-up to a leadership position in the mobile telecommunications industry.
Together with his co-founder Dave Fernando, they put cell sites in remote areas providing coverage or signals to everybody anywhere in the country. They aim not only to give mobile devices available for all but also the basic telephone service which they think the people really need.
4. Winston Damarillo
Winston was born in a small town in Bohol. In an interview of GMA News , Winston shared his family experience back then. He came from well-off family and all of a sudden loss everything. He started to sell bulldozer parts at the age of 19 and enrolled at De La Salle University.
Before his major entrepreneurial endeavors, Winston went to the States to pursue his dream of working for Microsoft, IBM or Intel. He was among the highest performing venture capital professionals at Intel.
Winston Damarillo is the chief executive officer and co-founder of Morphlabs. Winston is a proven serial entrepreneur with a track record of building successful technology start-ups.
5. Joey Concepcion
Joey came from a middle-class family in Pasay City. He has grandparents who are known for being great entrepreneurs: Jose Concepcion Sr., was the founder of Concepcion Industries; and his grandmother (from the mother side), Victoria Lopez- Araneta, is the founder of many businesses (FEATI University, Araneta University, RFM Corporation, etc.). He considers his grandparents as his inspiration to venture into business and be successful in it.
Joey started as a salesman, particularly a route salesman. He had to be at work as early as 5 am, cleaned and drove trucks, and later worked his way to become promotions manager, marketing and plant manager, vice president, executive vice president, and finally, President and CEO. Which he succeeded his father, Joey Conception Jr.
Joey envisioned a movement that would advocate for a positive and enterprising attitude among Filipinos—a mindset that would help them move up in life and a means out of poverty. Hence, with the help of other businessmen, Go Negosyo was born. Gonegosyo provides seminars, livelihood training, pamphlets, TV programs, and books to give Filipinos the knowledge to establish their businesses.
Recently, President Rodrigo Roa Duterte appointed Joe as Presidential Consultant for Entrepreneurship.
6. Leandro Leviste
Leandro's family is prominent, considering that his mother is Loren Legarda and his father is Tony Leviste. He didn't follow the family traditions of entering politics. He went to Yale University and got into entrepreneurship. Unfortunately, he drops out of college. Guess what; he's happy about it. In an interview, he said that he did not regret the decision he made.
Leandro was only 23 years old when he founded Solar Philippines. The company provides solar power in Leviste's place.
Through family connections, He has spent 100 million dollars on bank loans. He was able to build solar "farms" and rooftop panel systems.
7. Rachel De Villa
Rachel graduated from Quezon City Science High School in 2009 and obtained a Computer Science degree from the University of the Philippines in 2013. She was chosen for her pioneering work on Agritech startup Cropital, which she founded and serves as chief technology officer.
Cropital is a platform that gives farmers access to scalable and sustainable financing through the crowd. The process is also called crowdfunding. It enables the public to help finance local Filipino farmers and gain returns at the same time. The farmers get to develop their operations to increase their margins, while investors get a nominal return and the satisfaction of helping an often marginalized group.
Before Cropital, Rachel had no experience in entrepreneurship. Asked in an interview about what inspires her to create Cropital, it is because agriculture, which she says, is the most neglected in society.
Because of Cropital, Rachel was selected for Forbes 30 Under 30.
8. Raymond Racaza

A typical employee back then, Raymond's turning point was when he left his job for good and joined his friends to establish a tech start-up company called Xurpas. It was a tough decision to be an entrepreneur, he said in an interview in Entrepreneur.com.
Mr. Raymond Gerard S. Racaza has been the Chief Operating Officer and Treasurer of Xurpas Inc. since November 2001. Mr. Racaza is responsible for the overall business operations of Xurpas. That includes carrier-relationship management, marketing, product design, and profit and loss responsibility for the core services was also part of the original development team of iAyala that built the first Wireless Application Protocol (WAP) site in the Philippines. He has been a Director of Xurpas Inc. since 2001. Mr. Racaza holds a Bachelor of Science degree in Computer Science, Major in Information Technology from De La Salle University.
Long before Raymond sees the potential evolution of mobile. He then invented a game called Xeleb, a celebrity-themed game including Anne Curtis, Erwan Heusaff, Isabelle Daza, and Kim Atienza, also shareholders of the said game. Work aside, Raymond is also a triathlete.
9. Diane Eustaquio


She took her undergraduate studies in B. A. Organizational Communication from the University of the Philippines – Manila, where she focused her research papers and thesis on team cohesion.
Before IdeaSpace, Diane served as Executive Assistant to First Pacific Company Ltd, where she gained exposure to entrepreneurship and got skills for closing deals, M&As, and strategy management.
Diane is the Executive Director of IdeaSpace. She is responsible for managing the foundation's flagship incubation and acceleration program.
10. Leo Lope Lofranco, Muber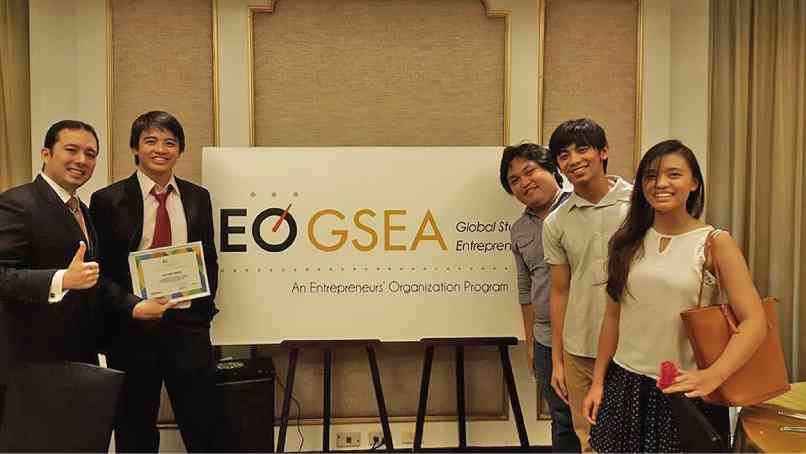 Leo, was a Life Sciences or Biology student, at Harvard University under a fellowship program in 2013 when he reunited with high school classmate Francis, his co-founder in building the start-up company.
Muber, is an online marketplace that connects potential buyers of hard-to-find items to possible travelers who can deliver items. When the site was launched in February 2014, the site functioned more like a social networking site.
In the beginning, Muber was populated by the founders' circle of friends but now, it has built a reliable database and "trusted travelers" as well.
11. Ralph Santos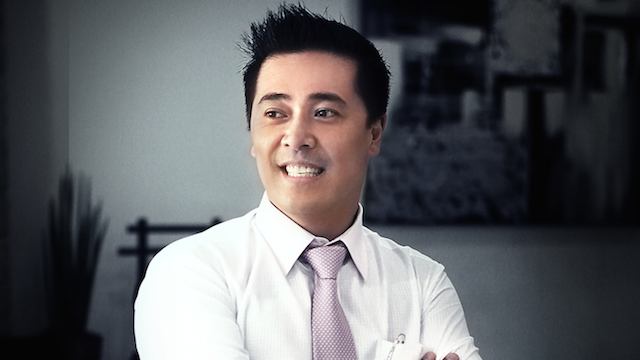 Santos is listed as one of the most successful anti-fraud experts in the Philippines. A lot of people go for a consultation with him like those from banks, large corporations, and even the Philippine government. This led him to create the platform VMoney.
Santos recalled in an interview in Rappler, observing caregivers were sending a majority of their salaries to the Philippines, but 10 percent of it was going to providers for remittances. That's when they made the remittance business.
V-Money is a consumer-centric system that offers revolutionary technology. It envisioned equipping Filipinos most especially the OFWs all over the world with the capability to provide for their loved ones and manage their finances in real-time, anytime, anywhere, at highly competitive fees. VMoney is among the first companies worldwide to harness the power of NFC or near-field communication.
12. Paul Rivera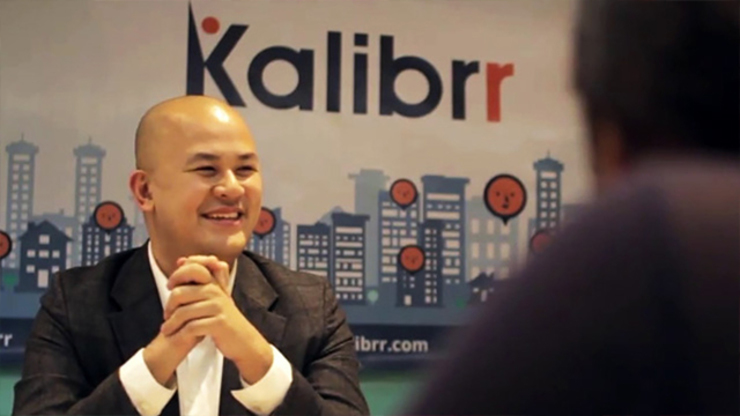 Back in high school, Paul would always do both sides of the world, that is, being quite friendly to students, and being the introvert. But he was comfortable of the latter. Sometimes he would go to AOL channel chatrooms to master the craft of making friends from all over the world. It was his training ground.
When he went to college in Berkeley, he had to work 30 hours for weeks to pay for his own tuition. He did not want his parents to worry about the money and he did not want to get student loans from the government as well. On graduation day, he had zero debt.
At age 22, he knew how to run a company, as his early job would require him to travel overseas and do training, customer management, and the like.
Paul's start-up company, Open Access, a BPO industry grew its client base in the United States. As the time they wanted to do call center infrastructure, they lost their biggest client. That's when they hustled just to find money to make payrolls.
Open Access let Paul discovered the skills gap in the BPO industry. He realized a lot of things. That's when Kalibrr was born. Kalibrr is the first Philippine company to get into Y Combinator, the most prestigious technology incubator in the world.
13. Patch Dulay
Spark Project started after college. Patch worked as an IT guy, his inspiration was a crowdfunding site base in the US called Kickstarter. With a simple dream, he wished to establish one in Manila.
Back in 2009, he went to France to study Global E-Business for self-growth purposes.
Feeling homesick, he would talk to Filipino workers there. In an interview with WheninManila, he said that life in France for him was very comfortable. After his studies, he went back to Manila.
Long story short, The Spark Project was born. Its advocacy is empowering aspiring entrepreneurs to give birth to businesses, bringing their business ideas to life. They also support small helping them out with money via crowdfunding.
14. Nick Galan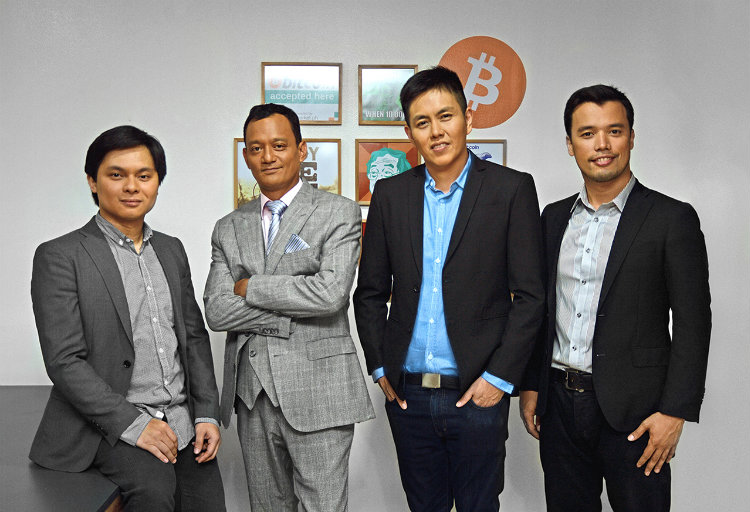 Unlike most aspiring entrepreneurs struggling to make one business, – Galan and his team have launched six ventures. Yes, all in three months.
Satoshi Citadel Industries is the main company for Bitcoin-related ventures in the Philippines. One of them is Bit Market, which provides point-of-sale systems to merchants so that they can accept the cryptocurrency. The company's other ventures are no less innovative or bold – Bitstars, for example, is a selfie-posting site that offers a daily prize in Bitcoin.
All their ventures are united under the common goal of driving Bitcoin adoption in the Philippines, which Galan feels can economically uplift the country.
15. RJ David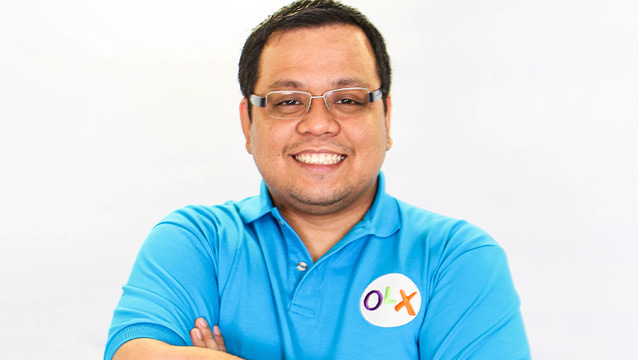 In 2006, RJ with his girlfriend was driving to Tagaytay when they talked about putting up a website. Arianne, RJ's girlfriend, came up with the idea of a classified ads site.
The main goal was to see which category of that classified ads site would attract the biggest buyers and sellers. What they had in mind at that time were cars. They were also planning to shift the classified ads site into a more specific site.
That's when Sulit.com was born. RJ and Arrianne David are now married with a successful business. Today, Sulit.com is already included in a global network called OLX.
Now, the site name was changed from Sulit.com to OLX.ph. It has collaborated with OLX, merging with top online classifieds around the world and operating them under one brand.
16. Gian Scottie Javelona


Gian was enrolled in college when he first made a mobile app for the school in 2013 – the PUP Mobile Portal. He was a third-year college student at that time at the Polytechnic University of the Philippines (PUP). The students can have access to the list of services that the school offers.
Just like any other aspiring entrepreneur, Gian was mocked by a lot of people. But he pursued his dreams of doing business and established his own company called Orange Apps, Inc. Gian was also helped by several local angel investors and companies like Ideaspace Foundation, and Microsoft Corporation.
Presently, Javelona is focused on Orange App's cloud-based all-in-one platform that offers innovative educational technology for schools carrying the K-12 program. It is a system that facilitates a connection between students and school administrators regarding various services and concerns like enrollment, grades, reports, and schedules.
17. Marx Melencio
Grayscale founder Marx started as a 14-year-old street salesman. He had a 6-year-old kid sister to support. Young at 17, Marx had a full academic scholarship at the University of the Philippines for a bachelor of science degree in mathematics.
In 2003, Marx was gunned down twice while buying food in the street. It left Marx completely blind, permanently. He shared on a website that the first bullet went through his chest and the second in his head straight to the left temple, he was heartbroken.
After that, he tried so many times to regain what he lost. He applied for so many jobs and convince people that he had software for him to take their company exams. A lot of companies indirectly tell him that they don't need him because he is blind. They told Marx that they will just call him but no phone calls came.
Now, he is operating his company – Grayscale is a certified Microsoft Partner and a 9-year-old global ICT consulting company in the Philippines. They operate multi-lingual telesales, customer support, and remote tech support call center. They also do multilingual (English, Japanese, German, French, Italian, Spanish, and Portuguese) multimedia content marketing, advertising, SEO / SEM, technology development, and social media marketing departments.
18. Bernie Abis
Before WTI, Bernie was the former Head of Research of Ayala Land and former Division Chief of the National Economic Development Authority (NEDA), doing mathematical modeling and system development. He is also the CEO of Rubrics Stone and Prostate Center for Asia, specializing in kidney stone and prostate treatment with branches nationwide.
Bernie Abis is currently the Chief Operating Officer (COO) and Founding Board Member of Webcast Technologies, Inc. (WTI), an enterprise and certified partner of Google specializing in location-based services. The company has 16 years of experience in GPS tracking solutions.
He has been involved in systems engineering and systems development. On the side, he is doing consulting work on development projects for organizations like World Bank and Asian Development BankHe actively promotes academe-industry-government collaboration. As the founding Trustee of the non-profit organization Earth Institute Asia, Inc., he is likewise active in environmental work.
Recently, the WTI moved to a new office in UP-Ayala Technohub in Quezon City. Their new office was inspired by Google headquarters, getting away from the traditional norms of offices.
Struggle is a pre-requsite to sucess. Learn from these entropreneurs.
Read also: Philippines' ESTRAT 360 Wins Asia's "Marketing Agency of the Year" Award