When and where is the best time and place to invest as millennial entrepreneurs?
Millennials live in a very interesting time. They are also known as the Generation Me or the Echo Boomers. These millennials move in a world where having a personal blog can earn money to sustain a living or even a lifestyle. It is in this generation where passion and profit can literally mean the same thing in terms of career; where paying extra for a cause they believe in isn't big of a deal and that they will support. And where travelling and seeing the world is ultimately encouraged for sustainability and to feed one's soul, it's an era where the possibilities of life are only limited by their own imaginations.
One thing about millennials, they are wanderers by nature. Marketing wise, the following cities in the Philippines would top 70% of the Millennials who would opt for properties to purchase in the country.
Top 7 Cities where Millennials must  invest in the Philippines
Davao City
Davao City has extremely low crime rate in the Philippines and it ranked 9th in a survey sourced rating conducted by the Numbeo.com site as one of the safest city in the world in 2015.
With the Millennials having safety in mind as an important measure in considering growth in investment, Davao must be on the top list of cities to consider.
Cebu City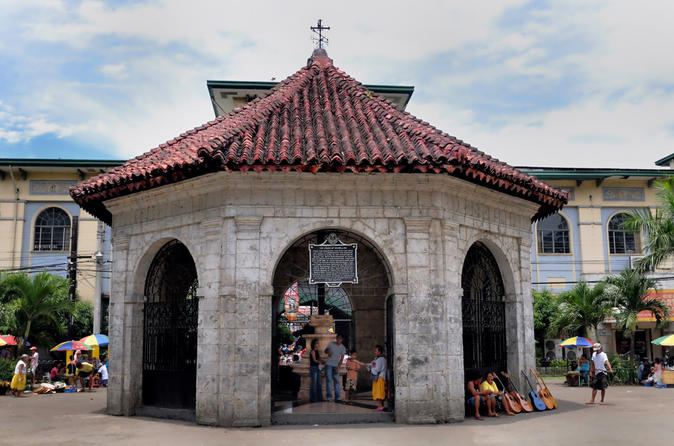 The city of Cebu is second of the most populous metropolitan area in the Philippines. It is considered as the economic center of the Visayan region. Millennials find it necessary to invest on real estate properties that continually strive for its safety and security of which Cebu City does.  It has a conscious effort of improving security for the locals and tourists thus it has increased 3 percent of its tourist rate as compared to last year, 2015.
This City could capture the hearts of the millennials as it brings the sense of a
prosperous city with beautiful landmarks all over the city.
Makati City
This is the country's financial hub. It is the central business district where most investors and homeowners thrive. Investors are bustled in this attractive city because it surrounds a competitive environment where multinational corporations, industry leaders, and start-ups  millennials alike can develop successfully and grow their earned businesses. Accessibility and convenience through public transportation will not be very hard for clients and employees. For millennials who are starting up and are looking for a modern office space rental, offices in Legaspi Village, Salcedo Village and the Ayala Avenue are a few option. But these convenient businesses centers come with a reasonable price. Starting millennials with minimal investment funds would be challenged with this set up.
Cavite City
The City of Cavite is a province located in the southern shores of the Manila Bay in Calabarzon region on Luzon island. It's major draw js the city's proximity and accessibility to Manila. You can pass through either Manila-Cavite Expressway if you are coming from Pasay or the South Luzon Expressway from Muntinlupa City.  The province is becoming a real estate hotspot where millennials can start up a good business.
Baguio City
Baguio is known as the City of Pines and the country's summer capital. Millennials will find peace in this clean and well ordered city but will thrive on for investments as it recently has experienced quite a huge dose of commercialization and business refinements, it still has retained its old yet beautiful charm.
Baguio City has the trappings of a highland resort which is very attractive for tourists. Millennial investors could come up with a quaint bed-and-breakfast or put up charming cafés with fresh produce from the neighboring Valley of La Trinidad.
Bacolod City
The City of Smiles is a highly urbanized city where most millennials will enjoy investing in real estate properties for its inexpensive costs. In 2008, the City was awarded "The Best Place to live in the Philippines" by the Moneysense Magazine. This is evidence that the City is thriving to develop through time. It is in the City of Smiles that you get the best dinning experience.
Iloilo City
The City of Love is also a booming city for business process outsourcing. Millennials will find an easy profitability in Iloilo for it has a buying mass. Infrastructures have been seamless and picture-perfect. From the evolving top hospitals to good reputable schools, millennials who will invest in the real estate property in Iloilo will see the benefits not long enough.
If you were to choose, which City would you invest in? I would suggest that if your financial funds permit, it would always be indescribable to have a piece of home in all these 5 great cities in the Philippines. After all, it is a growing investment.
References:
MillennialMarketing.com, ManilaTimes.net, Philstar.com, PerSquare.com.ph, Inquirer.net