. . . and how you could be the next
Millennial Entrepreneurs (Millenpreneurs) are irrefutably, is the most entrepreneurial generation to ever prevail- but only if they'd learn to start acknowledging their own distinct paragons that lies within.
Millennial entrepreneurs, whilst existing amidst the two colossal generations that exists, as you may notice, are likely to possess the greatest of advantage as being 'entrepreneur' if compared to these two. And that's a great way to start dealing things with right?- To learn that back before entrepreneurship's context itself would consider knocking at your door, hints of success indeed, already's on the floor, in which you all the time have been stepping on.
But how true is this? Let's see.
What better situation there could be, than one having the opportunity to spend a childhood being perpetually exposed to the impartial realm and bounds of entrepreneurship? As an aspiring entrepreneur- NONE. Absolutely, there's nothing better. And the good news, millennial generation, by the best and of very favorable fate, have this shot not a missed one for the millennials.
It is within our instinctive perception, that successful are often the ones who have been able to learn and be aspired, from those who are already standing beneath their 'once-upon-a-time was just a dream' goals- that's also the reason why 'who is the most influential-inspiring person in your life' question for successful people never fails to be included in the scene.
As been discussed, Generation Y is the first considerable generation to grow up with unveiled entrepreneurial valor. So then it serves as an attached fact that as for millennials, with dreams well structured well by those ingenious endeavors, it is notable to say that you are definitely created to create your own paths.
Furthermore, the enthralling advantage that these millennials have in respective to Generation z is that unlike this most pristine range, figuring things for the millennials have been a usual impression, again for their years of childhood. Solving complexities out have greatly attained an appeal from them. 'Think outside of the box and constantly strive to learn' attitude of millennials- one of the greatest mantras that almost all of successful people with no fail, do upholds.
Entrepreneurship, amidst the reality towards allure, noise, and hype that's commonly rendered when the word's heard among these days- we ourselves know that we can't meet success face-to-face without a whirlwind of a journey. All before everything, it requires a tremendous efficient how's and to do's, a spirit and an undying will power. Wherein as for millennials, these advantages that you initially contain is never just enough. So here lies the traits you both have to realize and consider taking refuge unto- cornerstones of which wherein a successful millennial entrepreneur is built.
12 Traits of a Successful Millepreneur:
1.) Firm Demeanor

Being a millennial as reasoned above- plainly, already got the perfect self and in which shall leave one with the concept that all that there's left is to have the right mindset. In which within enters the planning part. A successful tycoon of the millennial is someone who, before anyone else, knows what he's doing and how he's gonna use it. Nonetheless, they know that the business world keeps no tolerance for those whose entering the battlefield unprepared.
So what should be their mantra? Is it to create an awesome company? For what? How should things be? Working with who, with how many? And how would they use technology in a way that it would give them an edge?
And utmost:  How would they serve your consumers?  Millenials are commonly known for someone who delivers more than what's expected. If they have this viewpoint, that'll surely cost them nothing else but triumph.  Google's Larry Page specifically emphasizes to all of the aspiring entrepreneurs that vital it is, for one to deliver more than what your consumers expects.
This trait serves as the ground of all the other traits that a millennial has, so all before the following statute, you must have an unswerving conviction with this one.
2.) Attitude beyond reasonable

Learn from failures and never stop learning. This insight of whom is from one of the greatest CEO in the whole world, Steve Jobs himself testifies for this attitude.
An attitude that might seem unreasonable for a moment, but would definitely turn out as a response they might be well in gratitude for.  As a part of Steve Job's success, these two things are what he clearly meant with and have learned at the same time, with the said line.
First, never stop running away from your comfort zones. For by this shall stand the indefinite opportunities of trying.
Next is carefully consider the fact that if a mistake would go on twice, it isn't considered as a mistake at all- but as a failure to choose what's supposed to be the right thing. Therefore, always remind yourself that scars of mistakes aren't to direct you for another scar, rather for a learning, towards the knowledge that's all worthy for such scar.
3.) Make the 'best use' of what you've got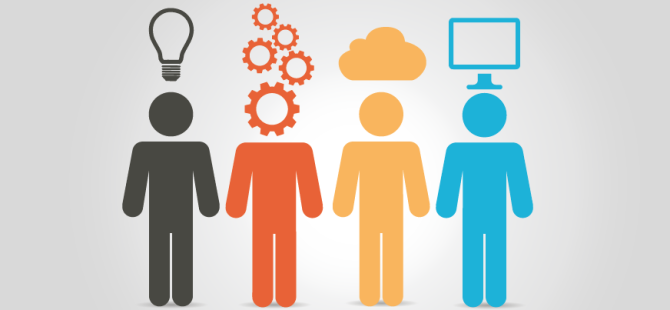 Beyond the talent, passion or knowledge that they might have, it is of well-considered importance that inside them, there must lie a business acumen that's mentally equipped on how to market. The right ladder isn't always what's needed. Everything is for nothing when unconsciously you are climbing not on the right wall. Identify and target the right growing market, the winning tactics, the at-trend strategies.
4.) The FOMO principle

Make consumers feel that what you're selling, are something they badly 'need' to afford. Something they can't live without. Fear of missing out- a proven dominant force over the consumers.
Do you know Taylor Swift? Well, who would not, right? Afterall, she isn't just probably the singer of your most played song in your iPod rather, this music icon also is a very successful tycoon in her industry. And what she just used, is this FOMO principle. Limited editions and special opportunities attached in her releases gained her bank account zeros more than the os in her lyrics.
5.) Cause-based entrepreneur

With the desire of making teacher's daily struggling tasks are on the avenue of ease, William Zhou, the CEO of Chalk.com represents a millennial entrepreneur's that is a cause-based one.
Not only does a cause initiates a fuelling on one's creativity applied on a talent, but also alike William Zhou by being able to help solve a problem, you'll ultimately be able to impact lives. And when you know that your business is gaining impact on people's lives, you only know that best is yet to come- for the reason that lucid you can express your why behind the what you are pursuing for,  much of learning that enters the scene.
6.) Work in a team: Work by team

Millennial entrepreneur's greatest stories of success' happened within a team, and even, however, one might defend that it's all been by himself or however we might be seeing a single name on billboards and on advertisements, it is susceptible for us to understand that one way or another, the work has been by team.
But of course, it is of the best situation when you're with good people in which with whom you share your vision and mission, values and intents. Be reminded that who you're usually with is who you become. Old goodie of saying but still carries it's authenticity until now.
And take note of this, work with a 'team' not just with some group of people in a desire to stuff their pockets up- if you're a true millennial, you should probably know it.
Co-founder of LinkedIn himself noted that the fastest way available for us to be able to change ourselves is to hang out with people who's already who we want to be.  Reid Hoffman knows.
7.) Office as Home: Team as the Family

A millennial knows his/her priorities and lives the everyday with it. Survey results revealed that 8 out 10 millennials aren't thinking about marriage and settling down-stuffs, as their objective to attain, before singing 'Happy Birthday to me, it's my 30th'.
Well, this isn't about being selfish at all, rather as you're seeing this included in the list otherwise means that this trait of millennials is one of the seen characteristics why are they're considered with the most potential to be successful ones.
Astute executives often consider their own offices as a place where them, millennials,  finds their haven, their home, where their kind of family could be found. Professional when in front of sheets but family in feel.
And is there any teamwork greater than what comes from a 'family' ?
8.) Always repared for a dozen of to do's

As an entrepreneur, you don't have just one job. You have this all around hundredfold of endeavor. If you really want success, getting all the blueprints' prepared is just the first stroke of the first letter in your novel's introductory part.
Ryan Allis, co-founder of iContact reminds us the importance of always reminding ourselves of this fact. His testimony emphasizes that all those tasks must be set and listed, thereafter comes the constant self-mnemonic of these targets, every-single-day. And if you'll fail to,  success will be just a pipe dream, an experience living only in wandering.
9.) Mitigate consumer's hardships-mindset

Advancements are for the better living, so do your products or services must be. Millen
nial's businesses are designed to put a substantial value to their customer's lives.
The co-founder of Clef, CEO Brennen Bryne claims this type of trait. With their application replacing the simple yet turntables of complexities that we are commonly dealing with, with our everyday- Passwords.
10.) Innovative mind. Adaptive response

A cliche' on reality and events on the market that most of the millenials have been able to witness. Companies on downfall basically because of missing that two simple rules: Innovate and adapt.
Therefore, with this experience, millennial entrepreneurs are known to have this reminder a space all within their cores.
Remember the millepreneur's mantra, Never stop learning.  And what do you think is learning for? Of course for a thorough innovation, which then would doubtlessly create the most efficient of edge one could have towards all the other competitors.
The downfall story of Nokia is something to be remembered nonetheless.
11.) Risk Taker

Arianna Huffington mirthfully once stated that taking risks are the sensical sole exercise for the muscle of fearlessness, and the more she's facing risks, the stronger she became.
The outcome will never be revealed to us if we won't have the courage to set our foot forward and start on taking risks. But it is assured that in one way or another, by the fear of moving out on your supposed 'safe spot', regret would always find its way right next to you.
It also has been stated that  you've never really tried until you've made some terrible mistake. Well, that's the reality of trying. But moreover, no one knows, success might be just behind that most nerve-wrecking failure. Try. Always. Just try.
Millennial entrepreneurs are risk takers, because of the fact that things aren't spoonfed to them, they are bound to search, to move, to chase for the knowledge and experience they want to know, that's why a millennial entrepreneur succeed. Because he treats challenges as a validation to take a risk. And success, success within whole history's in good terms with this.
12.) Doer, not a dreamer

Millennial entrepreneurs' success aren't widely contributed to their creative ideas but are rather accounted to that moment they have decided to act in pursuance of those wonders.
Live entrepreneurship not only in your mentality. Take charge.
Walt Disney himself have proved to us that the easiest way offered for one to get started is when he would stop talking and just start doing.
As the last period beforehand your start approaches,  take these words: However you might possess all of those stated traits and acknowledge well those edges of advantages, first and foremost, you should always keep in your mind that success isn't having all that you want, rather is becoming all that you could ever be.
Success requires your whole unified system and mind to take heart- because success isn't just a myth, you see, the 12 traits of the successful millennial entrepreneur stated above so do proves it.
Not convinced with the explanations? How about you, aspiring millepreneur prove it?
References:
Business Insider
What 33 Successful Entrepreneurs Learned From Failure.
Investopedia
10 Successful Young Entrepreneurs.
Forbes
12 of Today's Most Impressive Young Entrepreneurs.